Eye candy alert! Miss Kathy's art is colorful, inspirational, and best of all---some prints feature brown-skinned girls! Get ready...Miss Kathy has twelve pages of gorgeous artwork for sale on Etsy!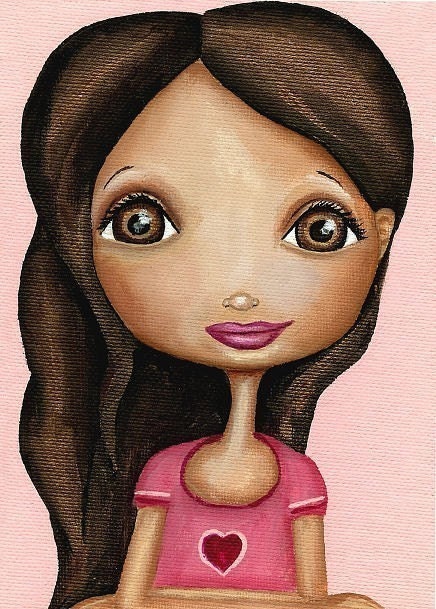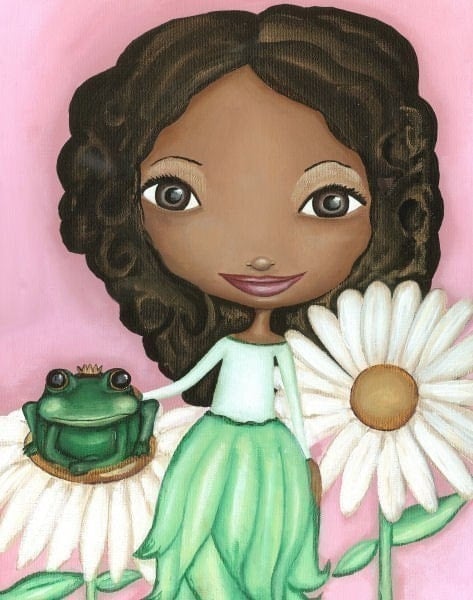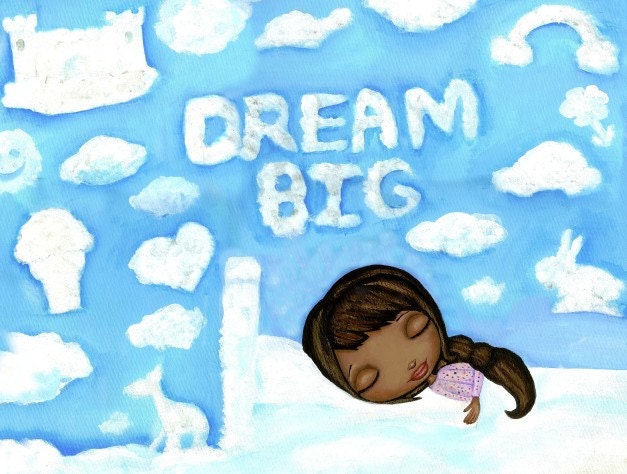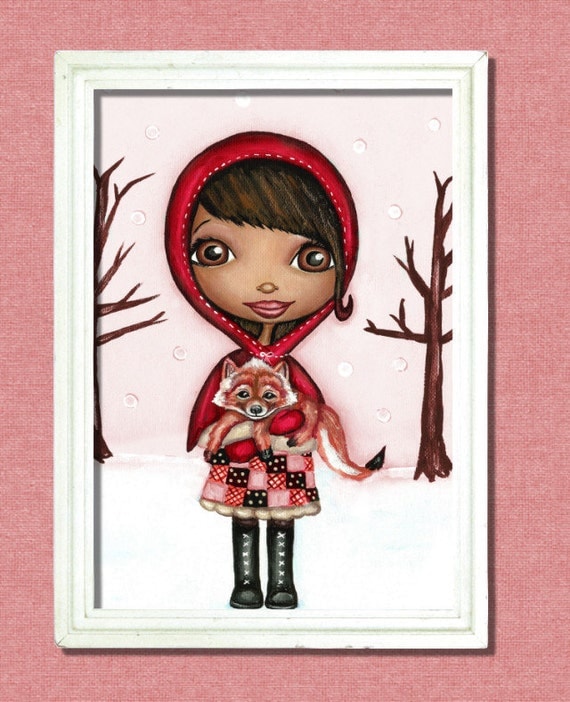 Meet Kathy:
My name is Kathy Jeffords and I own the Etsy shop
The Dreamy Giraffe
. I sell colorful and cheerful art prints. My shop is unique because I was a writer long before I became an artist and because of that, I incorporate a lot of my original writing in my work. My big eyed work almost always has a story to go along with the painting and my typography prints feature quotes and sentiments I made up...so you won't find them anywhere else! When I was a teenager, I dreamed of doing what I love for a living in lieu of a "real job"...I always said "anything is possible". Now that I am an adult, doing what I love for a living, I hope that positive philosophy comes through in all my work. I just want to make others smile...and encourage them to dream big dreams. I'm offering White Sugar, Brown Sugar readers 20% off for one week, starting today through August 13th. Use code: WHITESUGARBROWNSUGAR.